Happy End
01.02. - 31.03.2018, Česká republika, verschiedene Orte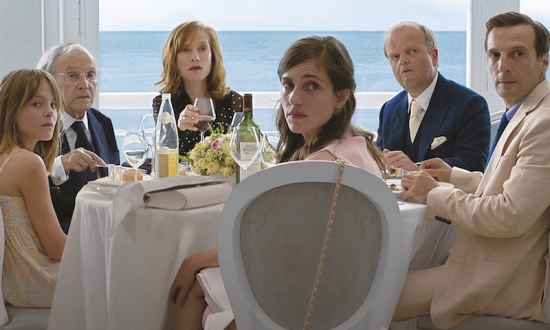 Französisch, tschechische Untertitel
Während sich die Welt um sie herum unmerklich aber grundlegend verwandelt, lebt eine großbürgerliche französische Familie in ihrer geschlossenen Blase und bemüht sich, die etablierte Ordnung und die Illusion ihres vollkommenen Glücks um jeden Preis zu erhalten. Der mit Ungeduld erwartete neue Film von Oscar-Preisträger Michael Haneke mit Isabelle Huppert, Jean-Louis Trintignan und Toby Jones in den Hauptrollen feierte seine Weltpremiere im Hauptwettbewerb in Cannes.
Happy End (F/AT/D 2017, 107 min.)
Regie: Michael Haneke
Mit: Isabelle Huppert, Toby Jones, Mathieu Kassovitz, Jean-Louis Trintignant, Loubna Abidar
Internationale Pressestimmen:
"Austrian arthouse maestro Michael Haneke is back to doing what he does best: peeling the decadent, bourgeois layers off the European upper class to uncover its festering core full of lies, deceit and misery." – The Playlist
"Happy End is a satirical nightmare of haute-bourgeois European prosperity: as stark, brilliant and unforgiving as a halogen light." – The Guardian
"Haneke's followup to "Amour" is a pointed, fatalistic look at festering anger percolating throughout a wealthy European family in which nobody seems capable of feeling good about themselves, each other, or the world in general." – IndieWire
Kritiken...